Hello Loves…
Now that summer is in full gear, I have found myself having time to frequent some of my absolute favorite coffee shops in Dallas. So I decided to compile a list for you all sharing my most visited sip stops, along with my regular picks from each of their menus!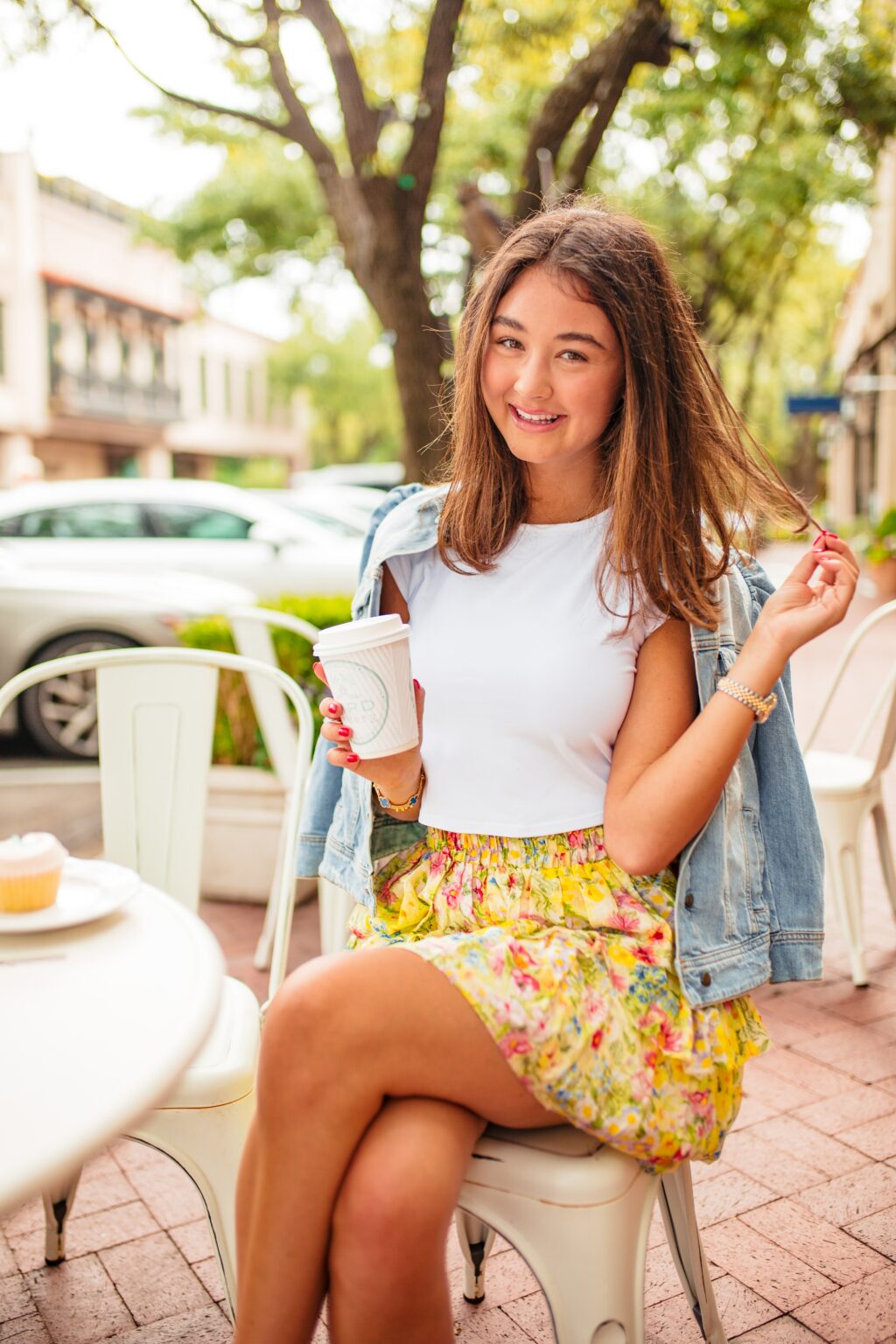 LA LA LAND CAFE
This place makes me so happy! Not only are the colors so bright and uplifting, their iced butterfly matcha latte (with a hint of cocoa) always, always makes my day.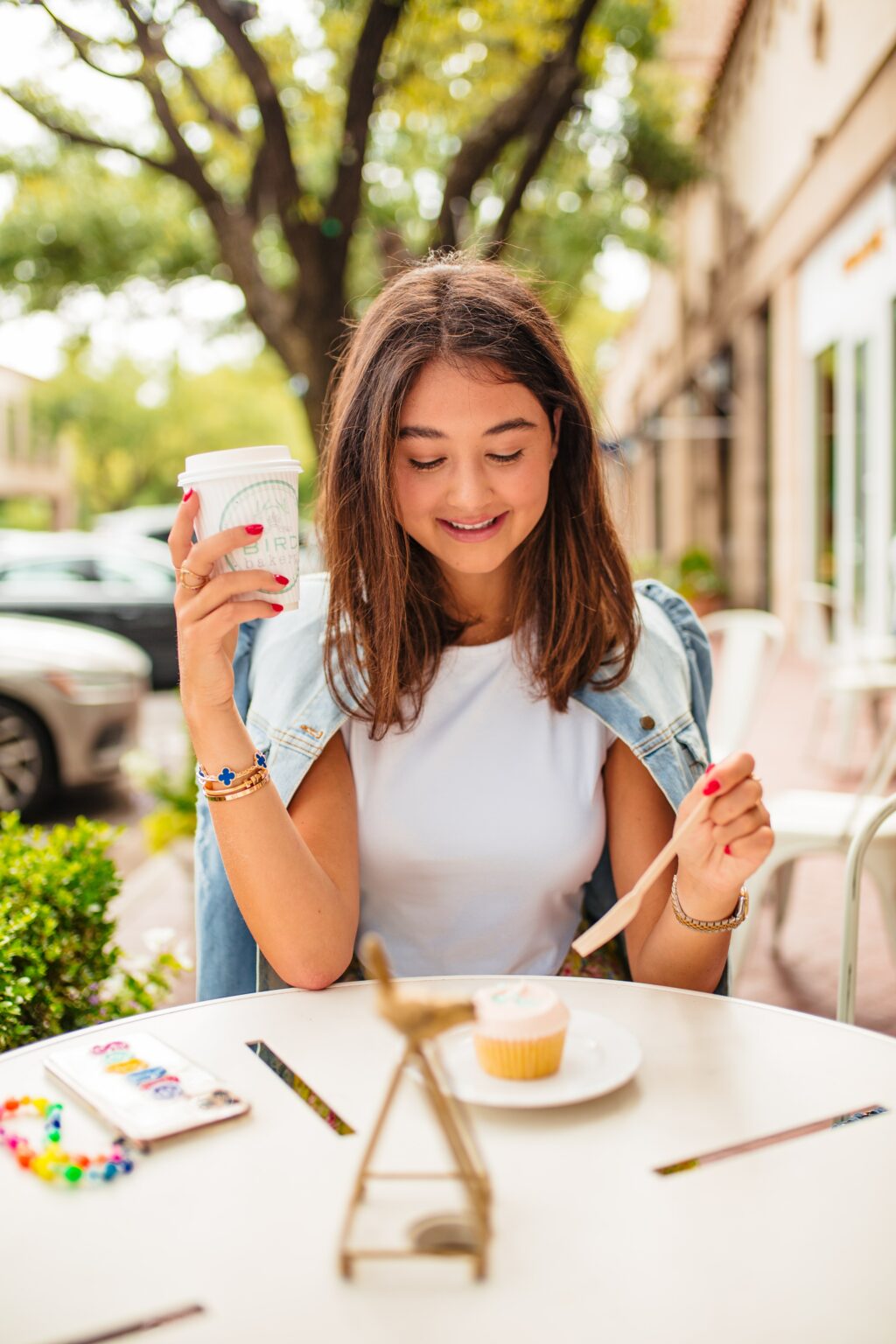 ROYAL BLUE
It feels so good grabbing my all time fave iced golden milk latte with a splash of chai and then going for a walk around the village — YUMM!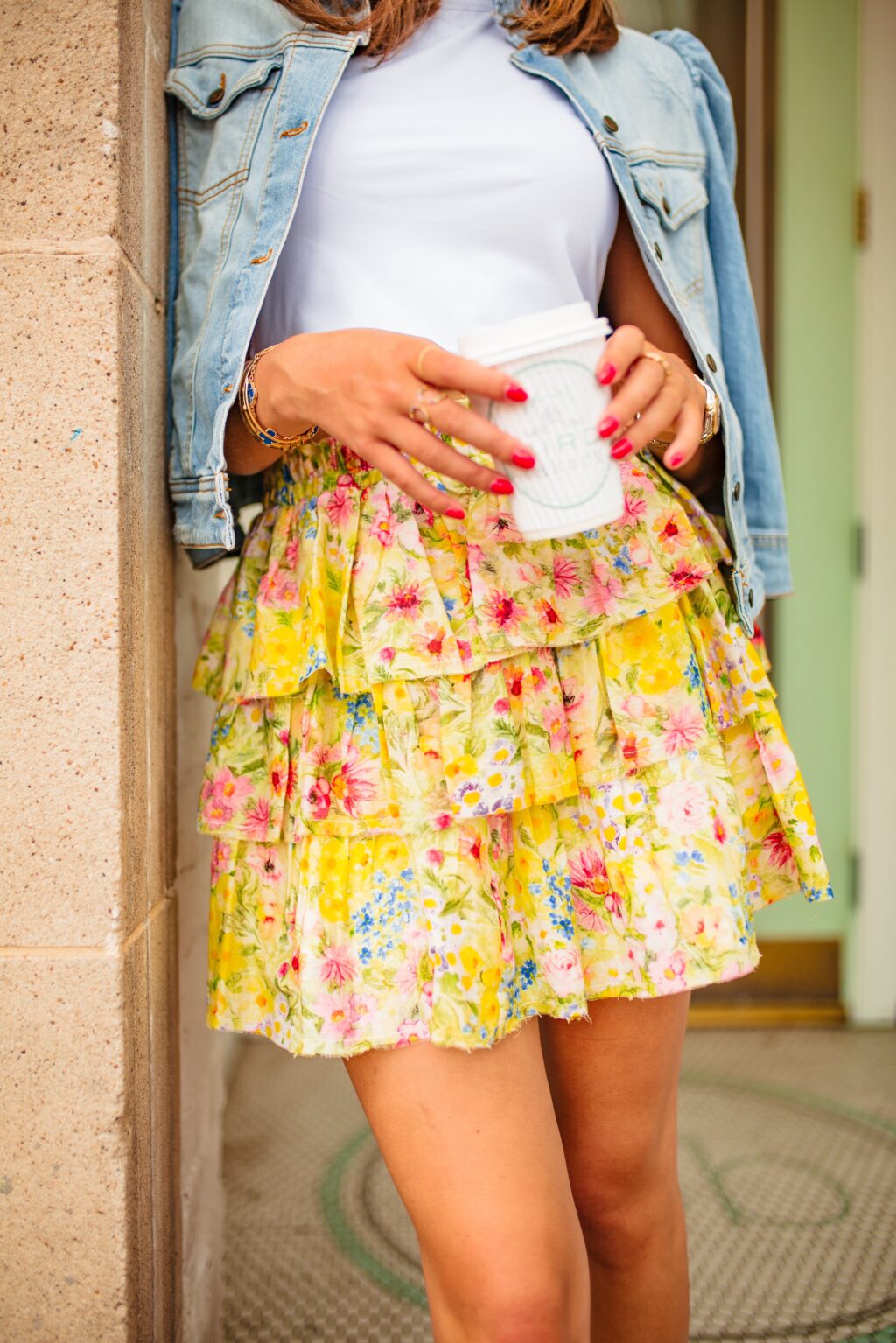 FOXTROT
Foxtrot! Where to start? This place is the best of both worlds and I can always count on my half almond milk, half hot chocolate latte to be perfectly warm and delicious 🙂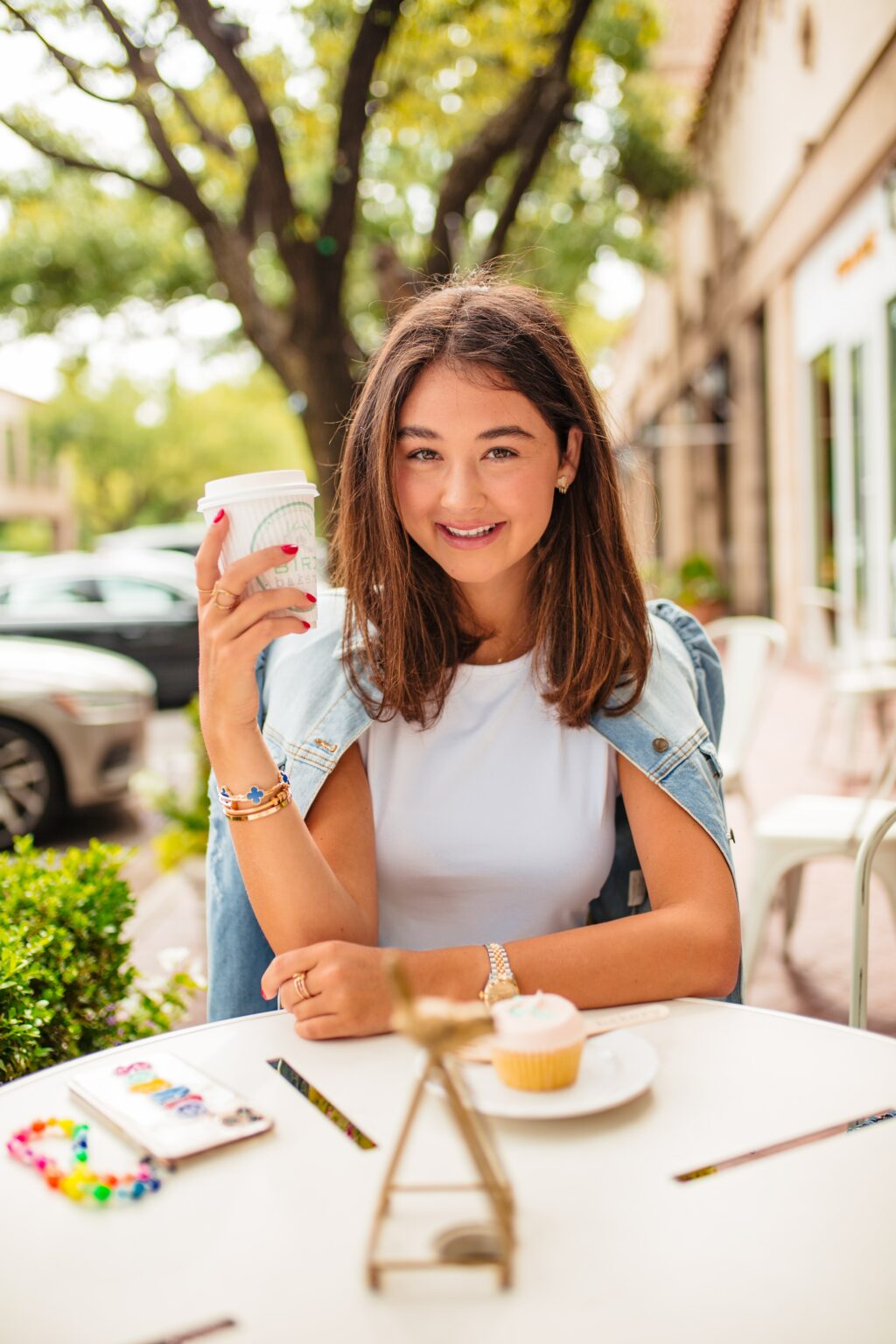 WHITE RHINO COFFEE
I am always, I mean always in the mood for an almond milk iced matcha latte and White Rhino always more than satisfies my craving! They have a variety of small bites too and is so convenient which I equally love.

Lately I am loving layering because let's be real, Texas heat is no joke! Linking the skirt I have been living in along with this super versatile top and of course the jean jacket that makes any outfit make sense!
So thankful for the extra time summer seems to bring and hope that you are encouraged to give these places a try! I'd love hear about your go tos and how you are making the most of summer ♡