I love a pink color scheme, and especially when it comes to makeup. Today I am sharing my Valentines day makeup tips and tricks so that you feel your most confident heading on a date, dinner with friends, or running around town.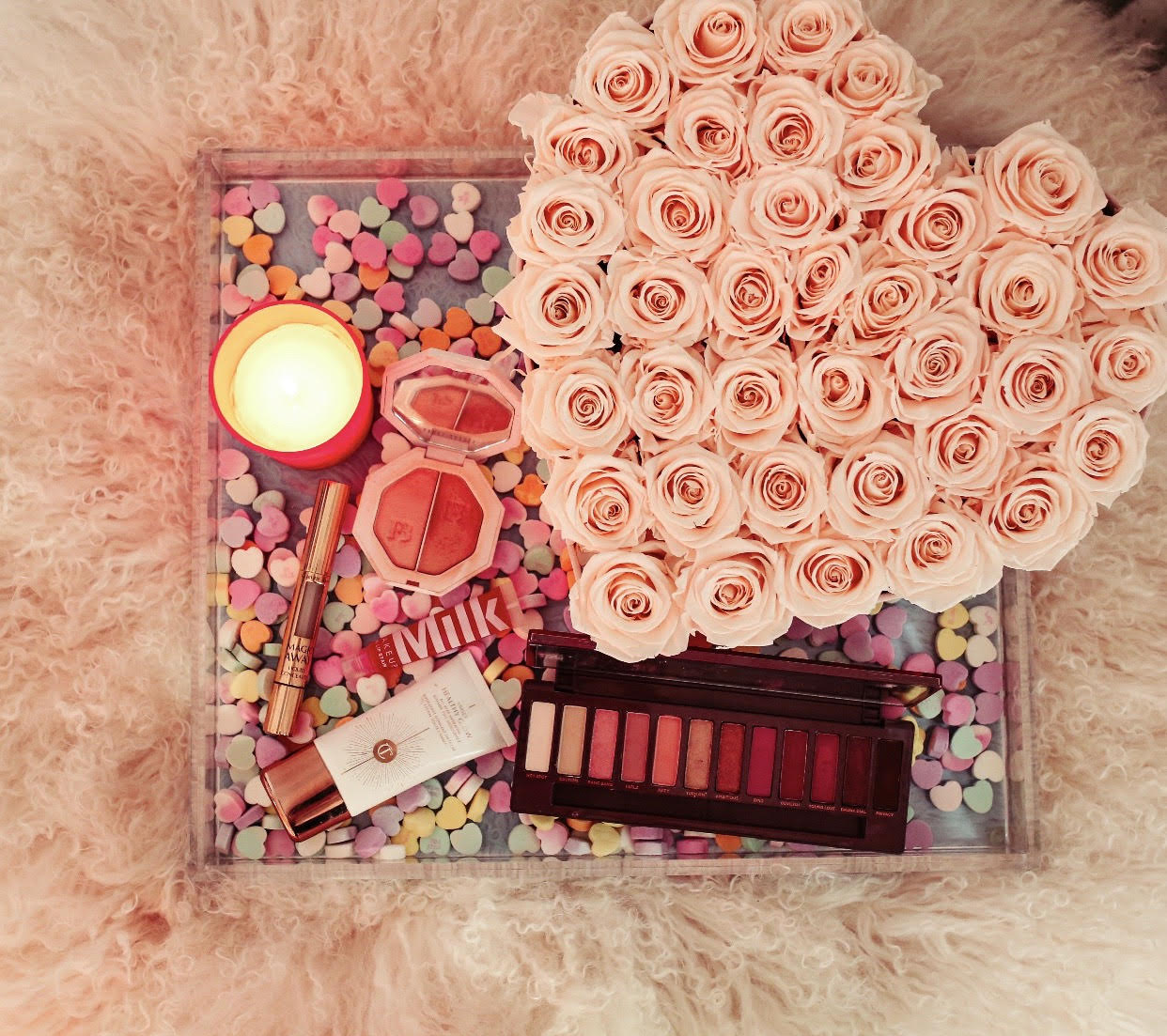 ♡ step one: natural tinted moisturizer... Seriously the coolest product ever. It first comes out of the tube colorless and then when you apply it to your face it morphs to your natural skin tone creating a flawless bronzy glow! Charlotte Tilbury calls it summer in a bottle… who wouldn't want that.
♡ step two: Magic away concealer... add a little concealer under your eyes and on any blemishes to create a clear complexion. (ps. this is my fave concealer ever)
♡step three: Fenty Killawatt highlighter …  BEST HIGHLIGHTER EVER… I don't leave the house with out applying a little of this onto my cheekbones for a pop (shade Girl Next door).
♡step four: Urban Decay Cherry Palette… this palette could not be more perfect for Valentines month full of shimmery pink, rose, red, and burgundy colors swipe a bit onto your lid and add a bit of the Killawat highlighter to your inner eye corner for a pop!
♡Step five: lip oil… long lasting lip stain that looks super natural like you just bit your lip.
Much Love
Sophie