Happy Valentine's Day!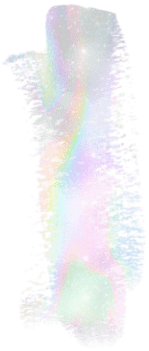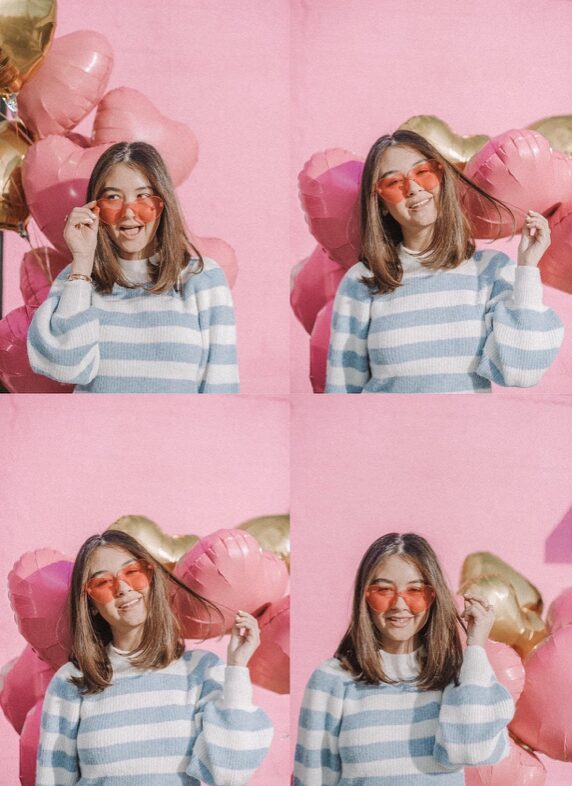 Shop the Post

Hello Lovess…
I want to wish each one of you a very Happy Valentine's Day! Here at Much Love Sophie I strive to spread love and positivity, so this really is one of my favorite holidays. I truly hope you have felt the love and continue to feel loved not just on Valentines day, but everyday!!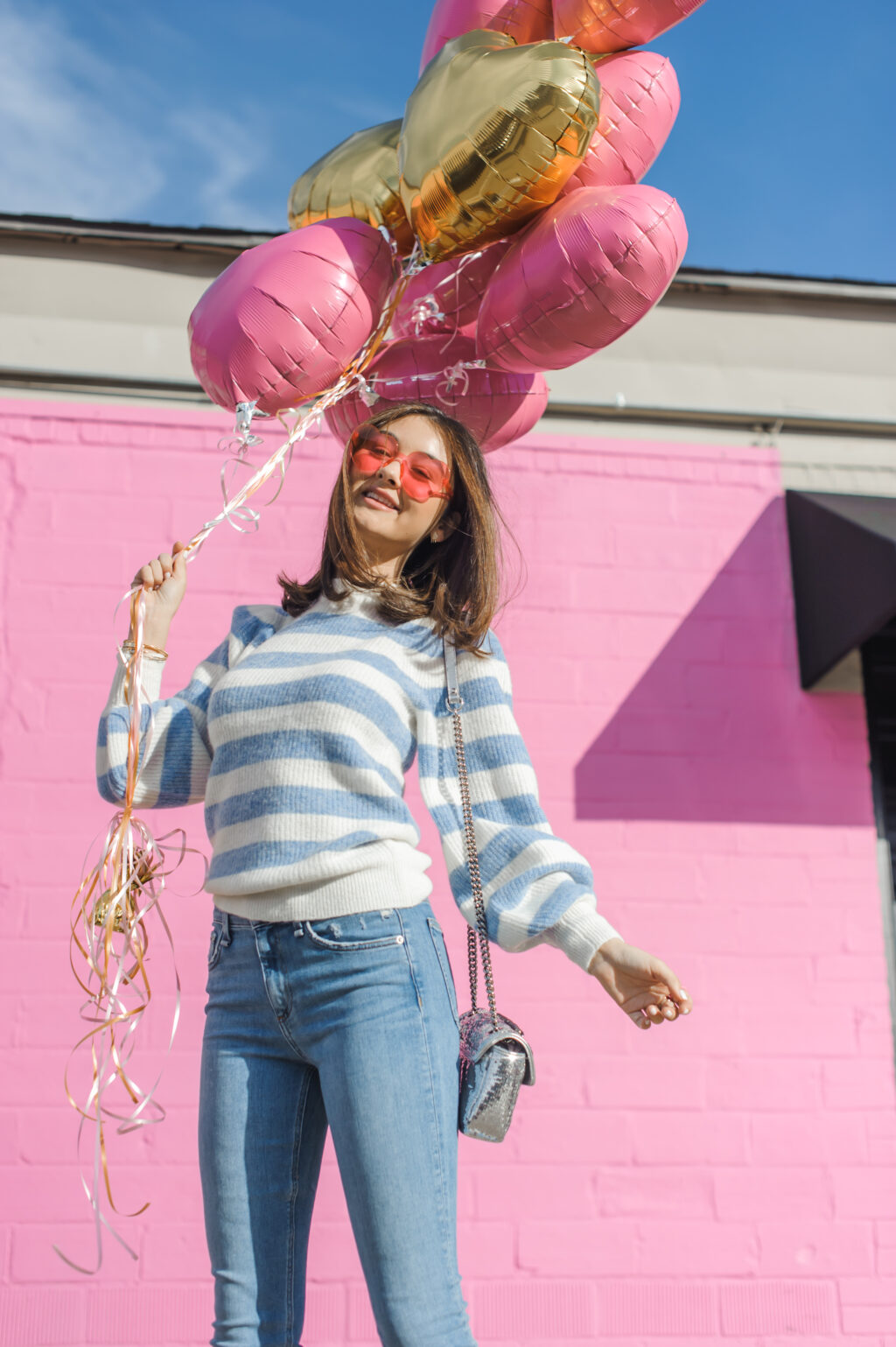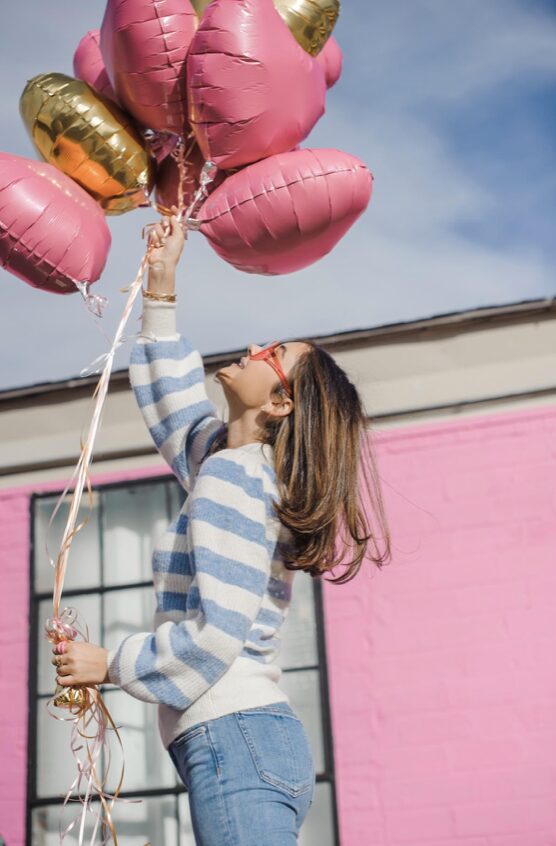 I am wearing a fun, new sweater from Ganni! It's linked here. I got it from Shopbop, one of my favorites. For the jeans, I kept it clean and simple with a light wash and then finished it with sneakers. Heart sunglasses seemed like an easy accessory for celebrating Valentine's.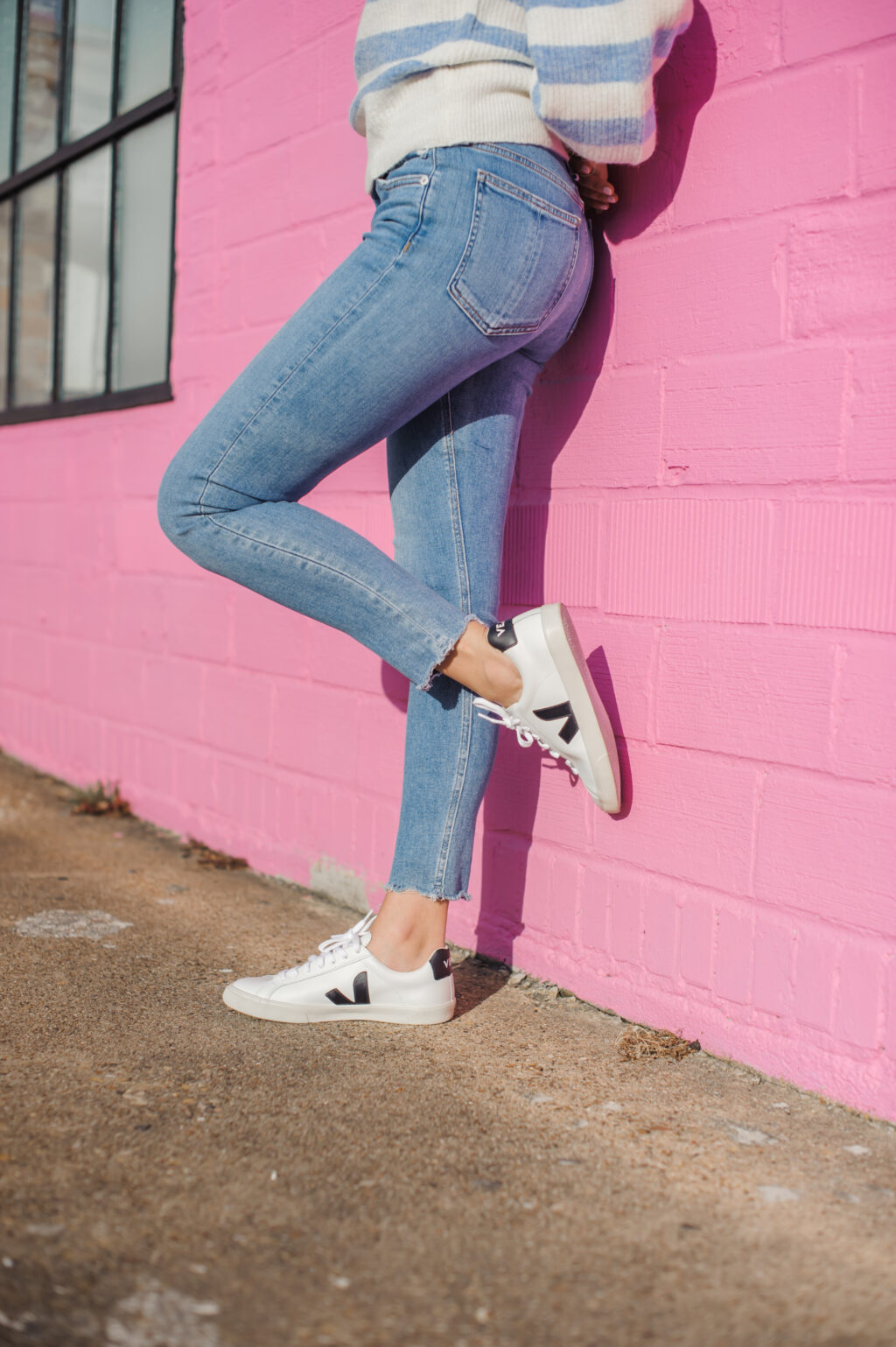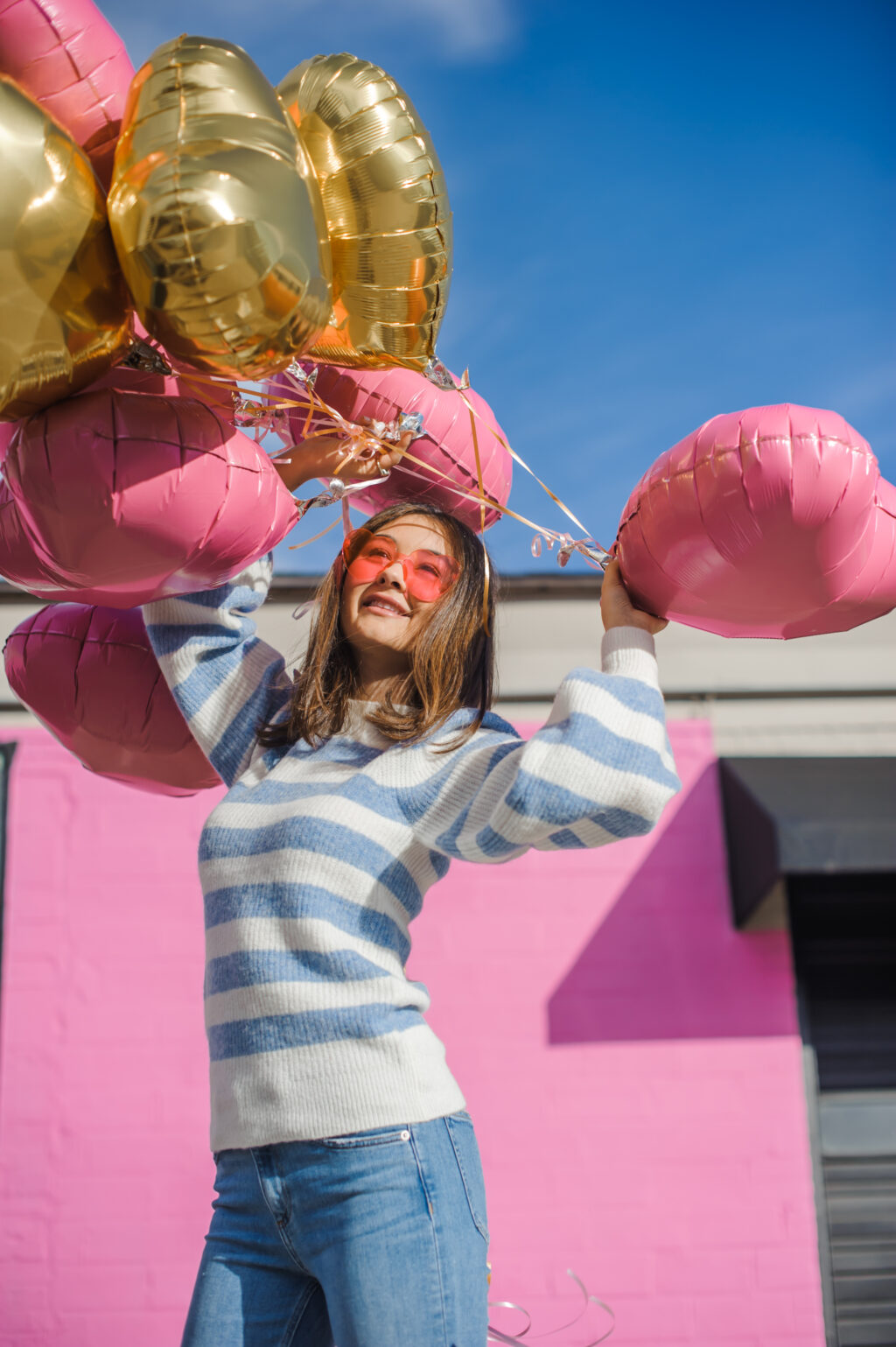 What are your Valentine's plans?!
Spread LOVE today by:
telling someone you LOVE them
pass out valentines candy
reach out to a loved one and send a sweet message
send flowers and chocolate!!
wear PINK & RED
send a kind text
write a letter!!
smile at a stranger!