HOW JORDAN JONES SHINES HER LIGHT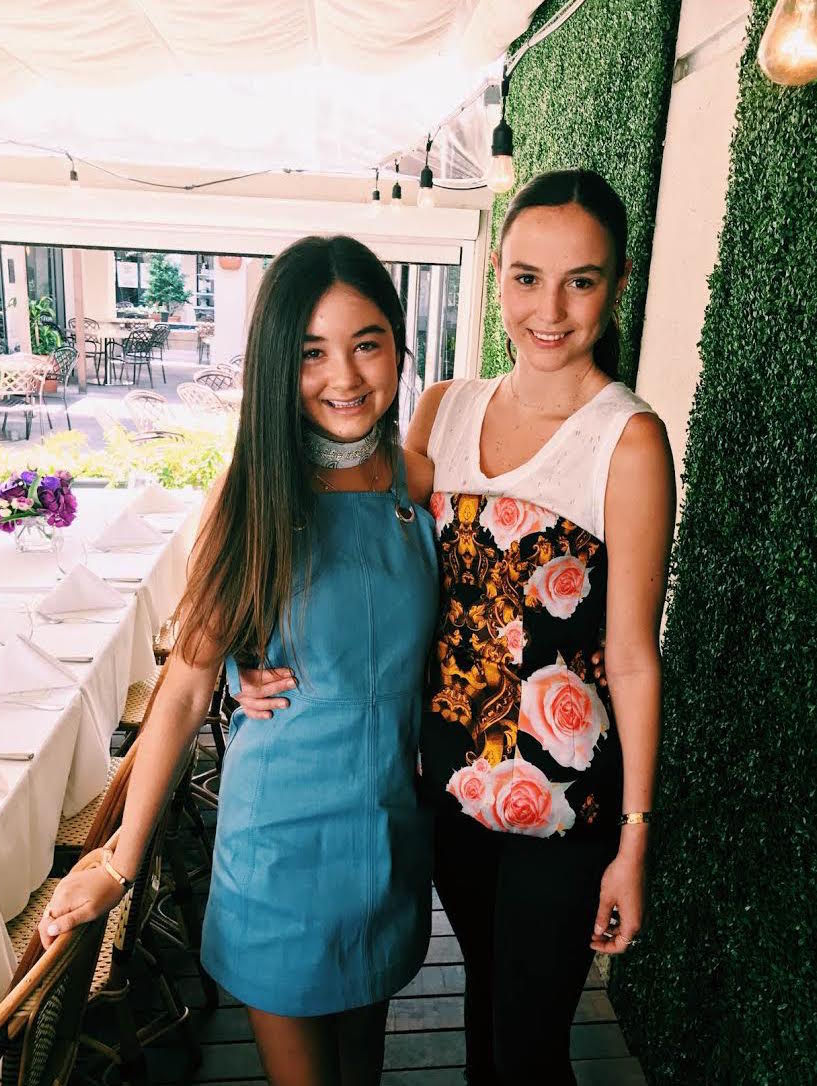 Jordan Jones is my beautiful and amazing God sister & is the Assistant to VP, Creative & Fashion Director at Forty Five Ten! Her style, fun personality and drive have always made her a huge role model for me growing up. I am SO thankful to have Jordan in my life & I can't wait for you guys to read her interview below and see why she is such a huge inspiration to me.
1.What would be your best style tips to high school girls? If you could go back to high school what would you change about your style if anything?
When I look back on my high school days I wish I better understood that Less is definitely not more. I remember being in such a rush to grow up and thinking that showing skin and wearing tight clothing was the best way to reflect my new found sense of maturity. I recently came across a quote by the fabulous Grace Kelly that I think every girl/woman should live by: "Your dress should be tight enough to show you're a woman, and loose enough to show you're a lady".
2.How did you learn to embrace your own sense of style and be confident in that?
Definitely trial and error. I have always been willing to take risks with my wardrobe. Yes, there are countless times ive looked back on an outfit choice and been seriously concerned but that is all part of getting to know yourself and figuring out what works and what doesn't. We all have things we wish we could change about ourselves but eventually you learn to emphasize and celebrate the good rather than fixating on insecurities. Embracing your own sense of style is one big ever-changing experiment.
3.What are your three style must haves right now? (let me know if you want me to expand on why these are my must haves)
Zana Bayne Leather waist belt

miu miu platforms
4.What is your everyday formula for the perfect outfit?
I naturally gravitate towards casual clothing so entering the work force has really led me to embrace high-low dressing. I love taking my go-to casual staples and pairing them back to my more elevated pieces to create a look that is professional but still me.
6.What 3 things do you always keep in your purse?
Being completely honest, I say a prayer of gratitude if I make it out with my wallet and keys! I feel like I never have the right things in my purse. I love handbags so I am constantly switching it up. I think I get too excited about carrying the bag that I forget to adequately stock it. However, if I could remember 3 things they would be:
1) Tosi Almond Bars (my new obsession thanks to the McGuire ladies)
2) Kiehl's Lip Balm (the best of the best)
3) Blush- always good to have color on your cheeks!
7.What idea do you have about style that you uniquely understand?
To me, clothing is so much more than a basic necessity or social norm. I have always been fascinated by the communicative nature of style. By this I mean the ability of clothing to reflect the person underneath. It goes way beyond designer labels, price tags and the latest trends. Clothing is inherently tied to personality, mood, culture, history and so much more. Just like painting, writing or any other art form, dressing is a powerful site of creativity, self-expression and self-exploration. When you get dressed you are telling a story- a story that allows us to assert our individuality and also forge connections with others.
8.The theme of my blog is shining your light, what do you do that let's your light shine?
To me, shining your light means accepting and embracing everything that makes you uniquely you. As I mentioned before, I think getting dressed everyday is my most consistent and authentic form of self-expression. Whether im running late for work and frantically throwing something together or leisurely experimenting in my closet, every time I walk out the door I am sharing something genuine about myself with the world.
MUCH LOVE,
SOPHIE & JORDAN