Hi Lovesss…
I am SO excited to finally fill you guys in on this fun BACK TO SCHOOL collab I did with Team Koch. Nicole and I were trying to come up with another mask like option for you all after the MUCH LOVE X KOCH masks benefitting the North Texas Food Bank was such a success! I happened to suggest a bandana during a phone call and Nicole goes "I am wearing a bandana right now… I think that is the best idea!!" It was such a fun project to help collaborate and watch a concept of an idea turn into a full on design. There is so much meaning with this particular design with the Koch team as I am starting school at SMU on Mondayyy and Nicole is an SMU pony herself! It was that AHA! moment we both felt about the bandana when we were discussing the various ideas. We are only selling a limited quantity so make sure to pre-order yours HERE !! The bandana is designed with SMU and the city of Dallas in mind. From spotlights of the Texas State Fair to Dallas Hall where we took our pictures, we wanted to incorporate all the things that make up our city and school.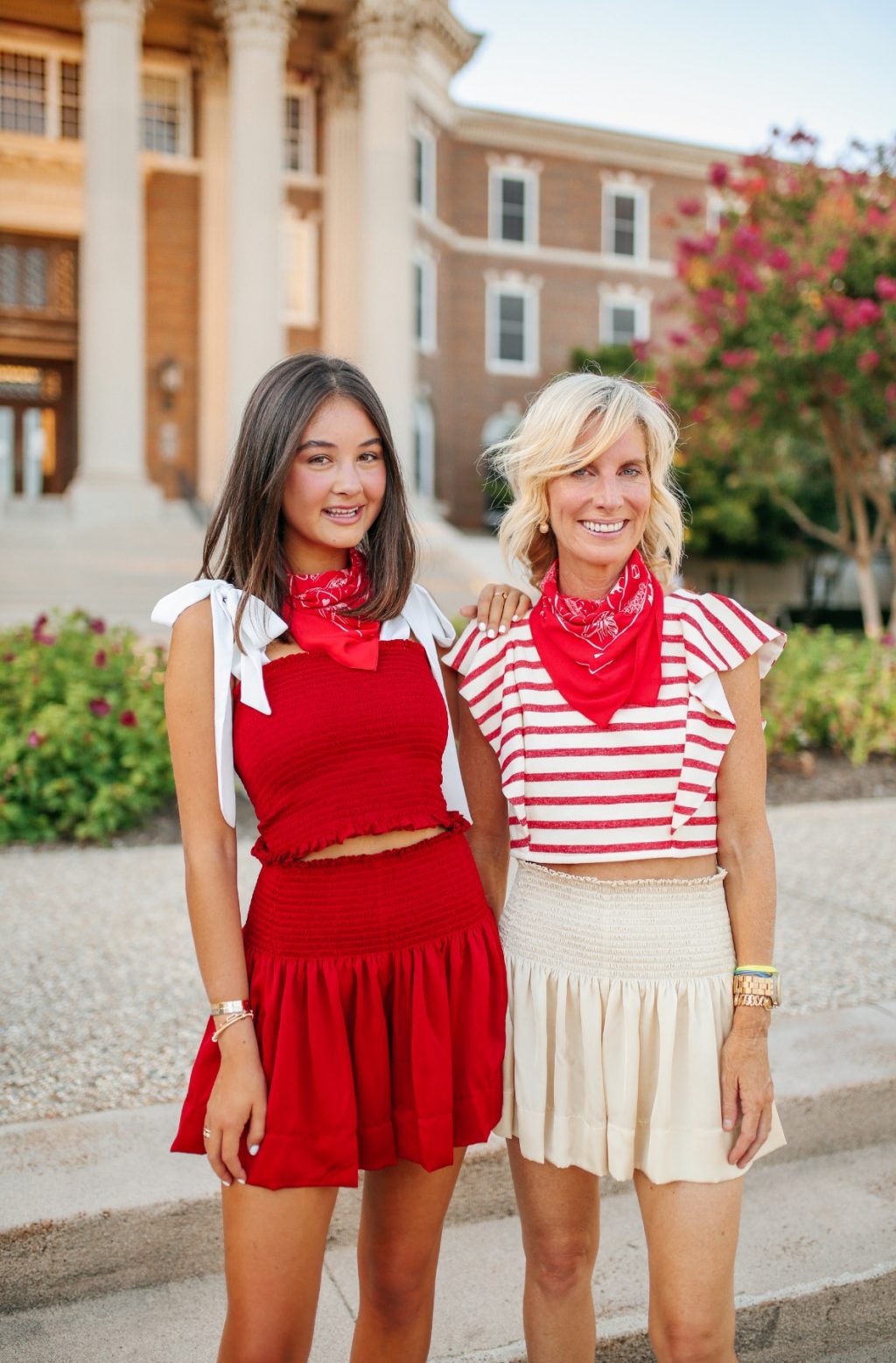 One of the best parts is it can also be a MASK!! You can see how we have styled the bandana in multiple ways. From masks, neck scarves, wrapped on your wrist or hair or even tied on your purse or tote.. the options are endless!! How chic and fabulous is that? Another perk of the bandana is the material! It is lightweight and very breatheable, so perfect for the Texas heat. Whether you are an SMU student or alumni or a resident in the area or just a fan of good taste, they are for everyone made with so much love!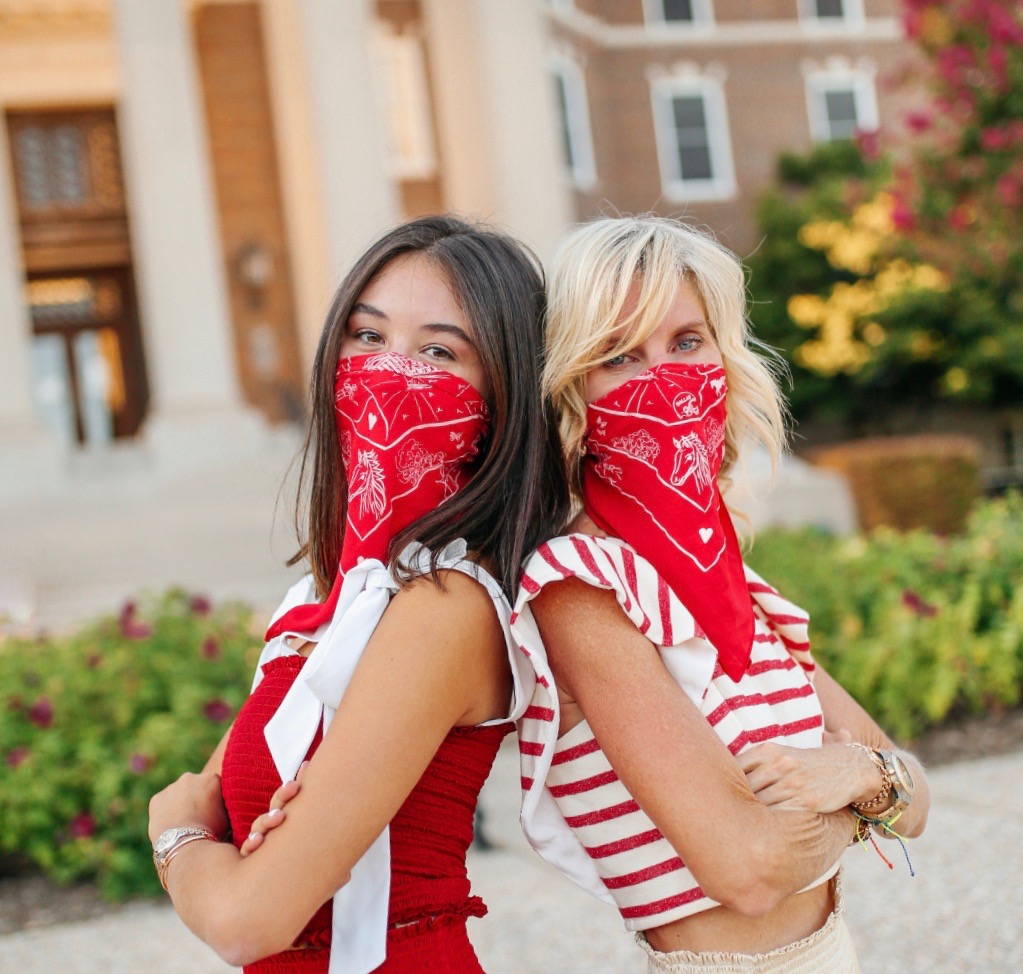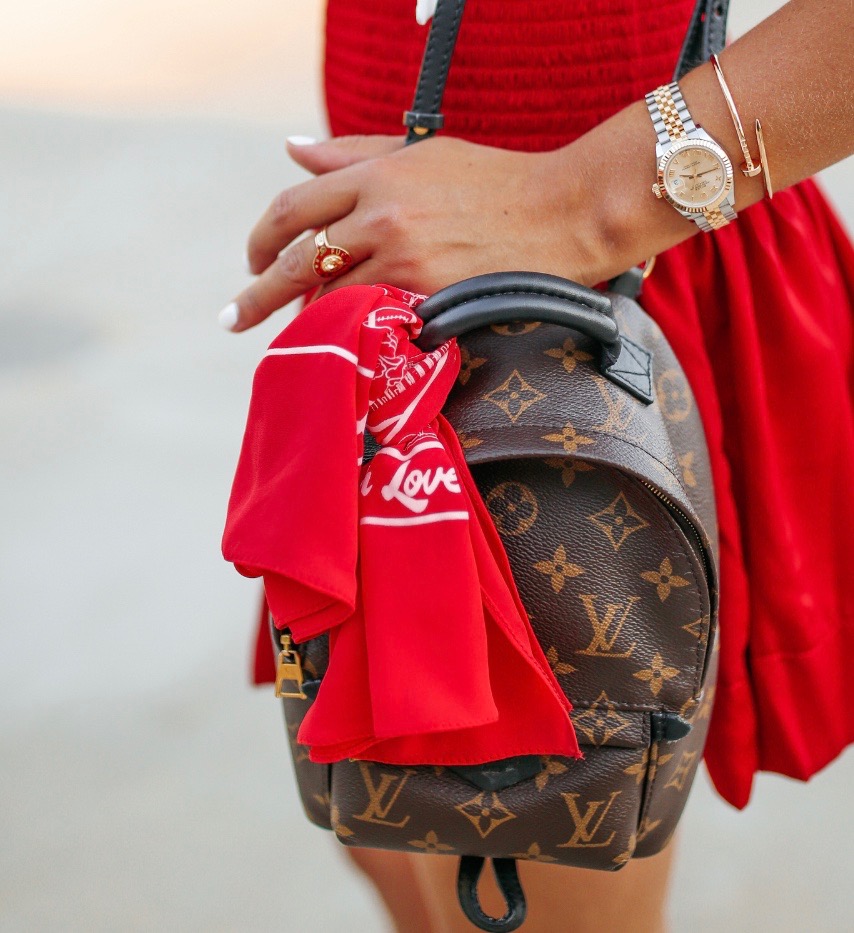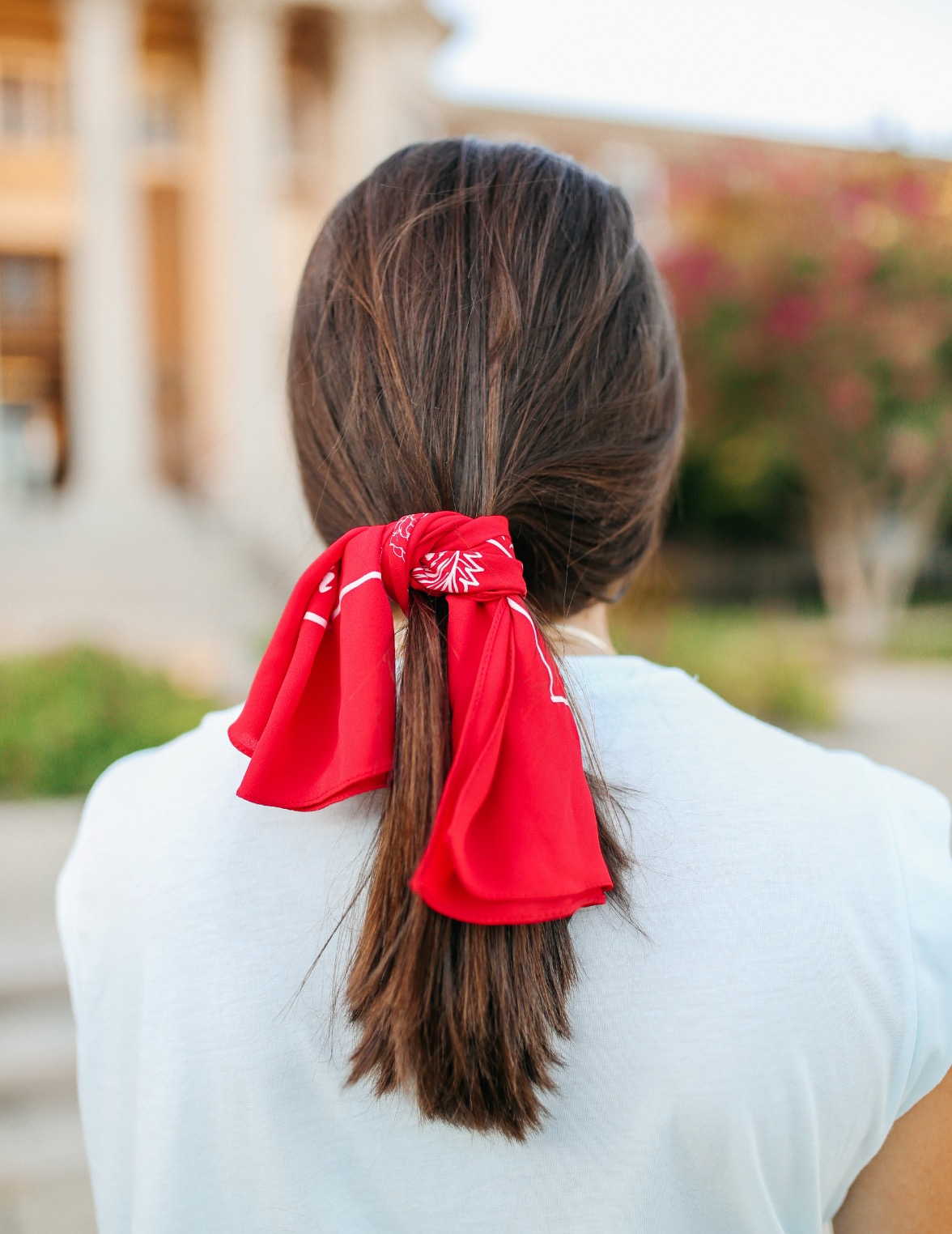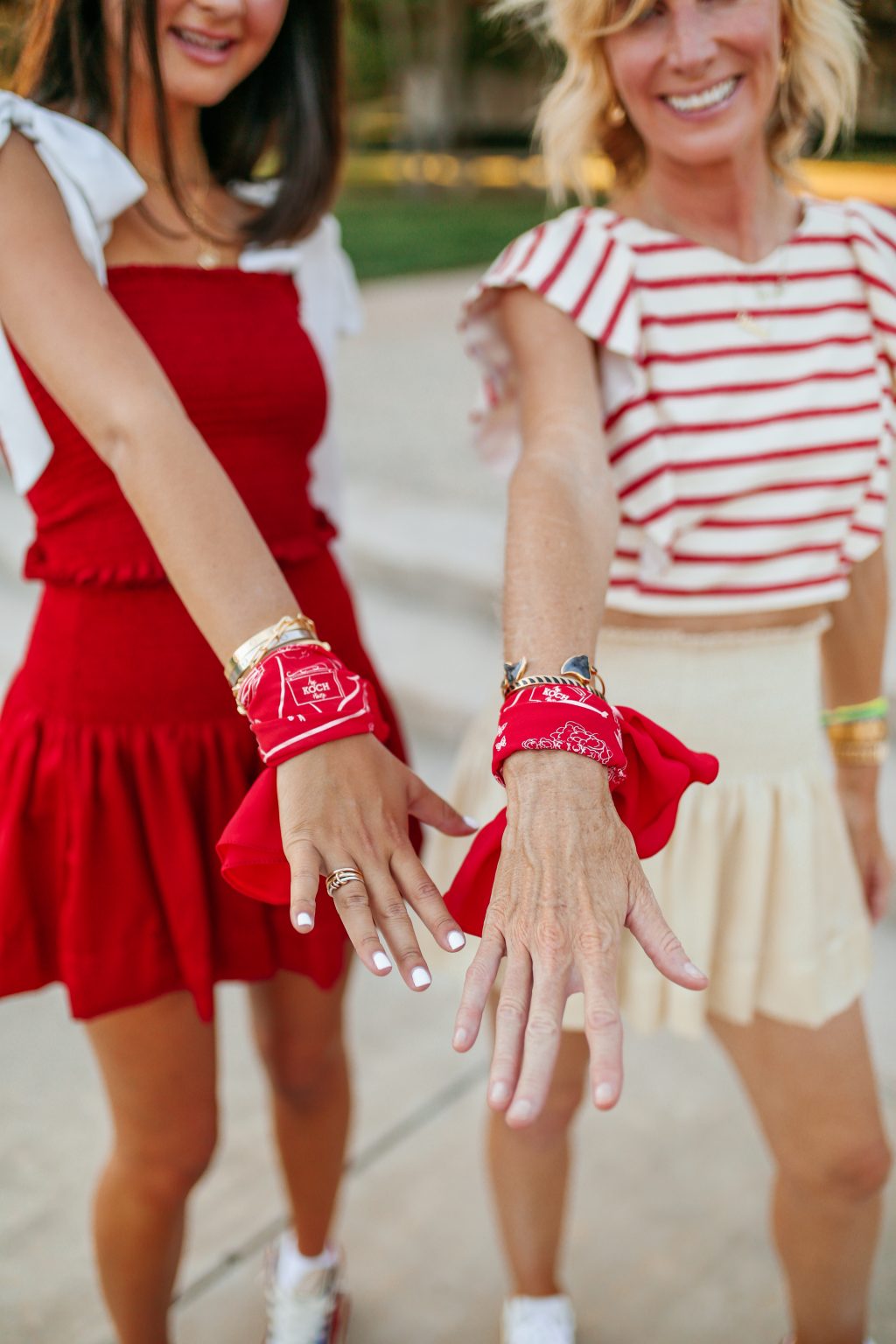 Make sure you enter the giveaway on my instagram @muchlovesophie and follow @shop_koch !!! Tag your besties for bandanas and these cute outfits !
TAG US & DM US when you get your bandana! We are THRILLED to be going back to school with this fun collab!!