SUMMER MAKEUP ESSENTIALS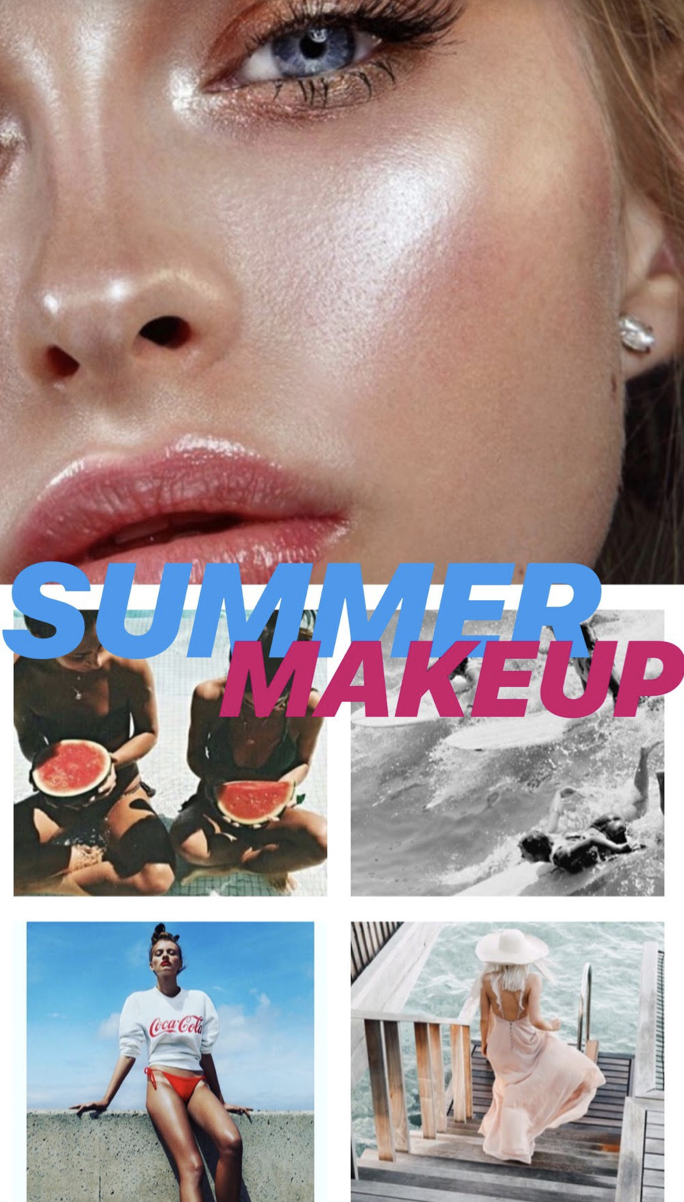 First of all happy summer!!!
Second of all this post has been so requested & I am pumped to share my favorite summer products with you!
During the summer months it is H!O!T! in TEXAS!!! so I always like to keep my makeup as minimal and natural yet still noticeable as possible. The way I do that is by  staring with a clean base… I love using this tinted moisturizer because it has SPF in it and creates the most incredible illuminating effect that you can wear alone or with more makeup on top…
Next I like to apply a bit of bronzer and lately I have been using this liquid bronzer from NARs that way it won't come off in the heat & I love the finish of this product..
Then I go in with this highlight that is SOOO GOOD OMGGGG… a must have from NARS on my cheek bones, brow bone, and eye lids…
Next a lil powder with sunscreen in it…
& last but not least a swipe of shiny lipgloss & my very favorite waterproof mascara…
that is my go to summer look and takes less than 4 mins and you will be glowwwingggg..!!!
MLS!!!!
pics via pinterest